Some songs are heartbreaking. Some songs are perfect. And some will make you cry, no matter how many times you hear them. Songs like James Blunt's 'You're Beautiful'.
A song he sang seven years ago live at the BBC. A song many think is one of the most beautiful songs ever written. A song I'm featuring as my Repeat Rotation Video today.
James Blunt's 'You're Beautiful' was his first big hit, and when it was released you heard it everywhere. According to him, he wrote it after seeing an ex-girlfriend on the train and knowing, no matter what happened in the future, she and he would never be together. So, it's about regret.
The song was his third single from his debut album 'Back to Bedlam' and it is lovely. And, yes, I've featured Blunt's song before here on Leo Sigh, but not the live version — which I think is even better.
Listen to James Blunt sing 'Beautiful' live at the BBC below. It is the 'explicit version' the one with the "f-word" — thank God.
As usual with my Repeat Rotation Videos, play it loud, with your headphones on and your eyes closed.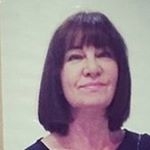 Latest posts by Michelle Topham
(see all)