James Comey says about Trump "I'm like a break up he can't get over" — Watch his Stephen Colbert interview to hear it
James Comey says about Trump "I'm like a break up he can't get over"
Former FBI Director James Comey, who was fired by Trump last year for no reason, appeared on The Late Show with Stephen Colbert last night to help publicize his new book 'A Higher Loyalty'.
And among many of the gems we heard about Comey's dealings with Trump, one of the best was when Stephen Colbert asked him what his thoughts were about Donald Trump, and the things he has been saying about Comey.
"The president has been saying some kind of fun things about you, "said Colbert. "He has called you in the last few days "Slippery Jim", and he has called you a "Slimeball". Anything to say back?", he then asked.
Comey sat for a moment gathering his thoughts, and with a small smile on his face, and then replied, "He's tweeted at me probably 50 times. I've been gone for a year. I'm like a break up he can't get over."
Which, of course, brought the house down as the audience dissolved into screams of laughter and applause.
Comey went on, "I'm out there living my best life, and he wakes up in the morning and tweets at me."
But, honestly, my first reaction to those tweets is a shrug. Like, "There he goes again". But actually then I caught myself and I said, "Wait a minute. Is the rest of the country shrugging, and does that mean we've become numb to this?" It's not okay for the president of the United States to say a private citizen should be in jail. It's not normal, it's not acceptable, it's not, it's not okay. But it happens so much, there's a danger we are now numb to it and the norm has been destroyed….We can't allow that to happen. We have to talk about it.
The entire Stephen Colbert James Comey interview is over 32 minutes in length, and has Comey talking about the FBI investigation into Hillary Clinton's emails, which many people believe helped destroy her chances of the presidency, the reason why he made the announcement he did about Clinton's emails, and why he included descriptions of Trump's tiny hands and orange face in his book.
In the interview, as well as wanting to get his side of the story of his firing across, Comey seems to be honest, forthright and wanting to show American how wrong Donald Trump's 'presidency' is, and how damaging for the country. As well as to point out how a good leader should behave.
What the Stephen Colbert James Comey interview in full in The Late Show video below.
And do rewind it a couple of times to hear James Comey say "I'm like a break up he can't get over" again and again. It really is that funny.
Related: Stephen Colbert asks did Rex Tillerson call Trump "a moron" or "a f*cking moron?" and it's hilarious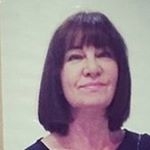 Latest posts by Michelle Topham
(see all)