British actor, writer, producer and comedian James Corden has really come into his own on The Late Late Show with James Corden. So much so now, his monologues and skits are relaxed so it's just like he's talking specifically to you, and he's even funnier than he was when he first kicked off the new show four months ago.
Case in point, Corden's hilarious monologue yesterday about the Apple Watch's 'hidden features'.
Apple Watch hidden features like 'Psycho' which, when you enable it on your Apple Watch, makes the famous Psycho violin screech. Or 'Rollin' With Your Homies', where the Apple Watch gives you what James Corden calls "an Apple product for white teenagers everywhere".
Then there's 'Blink 182', where the watch will give you a Blink 182-style answer to any question you ask.
James Corden's Apple Watch Hidden Features skit is a six-minute segment that covers all kinds of features the average owner probably has no idea they even have. (Hint. They don't). Watch his skit below.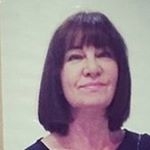 Latest posts by Michelle Topham
(see all)