The Late Late Show with James Corden is definitely getting some awesome guests its first week on the air. Proved even more as James Corden had Mariah Carey singing her greatest hits in a karaoke carpool last night.
The video clip started off with Corden thanking someone for riding with him to work. "LA traffic is really bad".
The camera then pans to the person in the passenger seat. None other than Mariah Carey who, once Corden turns on the 'radio', is suddenly singing along to her greatest hits, with James Corden accompanying her. And pretty well, I might add.
Even funnier is Mariah starts off by saying, "I'm not singing today, I was up all night" followed by her immediately going into the introduction for "Always Be My Baby". Then onto Thirsty, Fantasy (Bad Boy Remix), and Vision Of Love, with a whole lot of back and forth of her and Corden teasing each other being done at the same time.
It's an absolutely fabulous video. Mariah Carey earns full marks for being such a sport, and James Corden is adorable. Watch it below. It's guaranteed to put a smile on your face.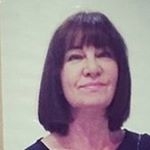 Latest posts by Michelle Topham
(see all)