James Corden proved he was an even bigger fanboy of the show 'The West Wing' than me (well, I'm a fangirl, but same diff) this week, when he interviewed Bradley Whitford who played Josh Lyman on the popular TV show and 'The West Wing' creator Aaron Sorkin.
In fact, he went gah-gah with his praise for the show and for the actors on it. So much so, when Bradley Whitford finally handed over a West Wing t shirt and baseball cap it was no surprise when Corden almost lost it he was so happy.
Then again, I can absolutely understand the adulation James Corden was throwing at the two. 'The West Wing' is my favorite show of all time as it was beautifully written (what amazing dialogue!), with incredible actors, thought-provoking storylines, and some of the smartest humor on TV. Just a perfect, perfect show that ended far too soon.
Watch James Corden go all fanboy over 'The West Wing', Aaron Sorkin and Bradley Whitford on The Late Late Show with James Corden in the video below. And, yep, I'd be even worse.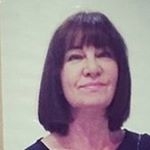 Latest posts by Michelle Topham
(see all)