James Corden proves he's the nicest, sweetest guy on CBS This Morning
James Corden has had enormous success with his new show The Late Late Show with James Corden. In fact, he's only been doing late night TV for two months, and his fan base is already huge. So huge, and so successful is he, Corden can basically get any celebrity he wants on his show, as he's proving in every show he does.
Last week, though, Corden himself was interviewed on CBS This Morning, where he talked about his amazing success, and proved yet again how he is the nicest, sweetest most humble guy.
Corden was asked if he had had reservations about doing The Late Late Show, seeing as how late night shows can take a long time to 'find their feet'.
He replied, "Yeah, I did really, because I've never really hosted anything before. I've not done a talk show". Charlie Rose told him, "Well, it calls on all the skills you have", to which Corden replied, "Well, I don't know about that. We've just made a choice to ignore all my weaknesses".
As for how he does his skits (which he's brilliant at, by the way)? "They come down to effort. And you know, when it comes to making a show every day, it just consumes content all the time, and you're just trying to find content. And so mostly we go, what's the most fun thing that our audience could find tonight? What's the most fun thing we could do? And that's it really."
James Corden went on to talk about Tom Hanks saying "I'm forever in his debt" for agreeing to come on his show when it had just started, and giving it some legitimacy. He said it proved to him and to the show's producers that it really was a show where people could come on and "do things".
Watch James Corden on CBS This Morning in the video below. Isn't he just the loveliest man?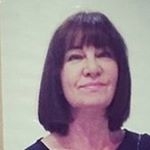 Latest posts by Michelle Topham
(see all)