I am a massive, massive, massive fan of James Franco. He's not only an actor with an amazing number of stellar performances to his name, he's also a director, a screenwriter, an author, a teacher and a perpetual student – believing education is one of the most important things in the world.
Then, add in his incredible, unwavering support for the LGBT community and, as far as I'm concerned, James Franco is god. He, in fact, can do no wrong.
So, when someone asks me who I think has the coolest celebrity pics on Instagram, I always respond "James Franco's Instagram photos ROCK", because while he also does all the above things I just mentioned and more (he's currently studying for his PhD at Yale), his photos are totes amazeballs as well.
Just check out these three photographs I've nabbed from James Franco's Instagram account, then tell me you know of a cooler celebrity or one with a more interesting life. Because, I'll bet you, you can't.
Like those? For more of James Franco's many cool Instagram photos, head over to his account where you can browse to your fill.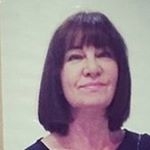 Latest posts by Michelle Topham
(see all)