When you see British actor James McAvoy in movies, he is usually playing a posh Englishman (Bright Young Things, Atonement), which is probably why so many people seem to think he is English. In fact, he's not.
James McAvoy is actually Scottish, which you can definitely tell when he appears on talk shows, and you hear his strong Scottish accent.
Case in point last night, when McAvoy appeared on The Late Show with Stephen Colbert where Colbert asked him in depth about where he is from in Scotland (Glasgow), and why it is people think he is English.
"I'm a professional Englishman", McAvoy replied, "But I'm a private Scotsman".
"Does it bother you that people think you are English?" asked Colbert.
"No, not at all", answered McAvoy, and then went on to explain how Scottish he actually is.
"I'm the full real deal. The square sausage". The 'square sausage' being the meat product most Scots love and the rest of us hate.
McAvoy went on to say he was from a council estate in Glasgow, which he then explained was like a project in the US, and that he grew up in a poor working class family. But, even though he goes back to Glasgow often, hangs out with friends from his old neighborhood and still speaks in a strong Scottish accent, they still think he is now 'posh', as the accent is nowhere near as strong as it used to be.
Watched James McAvoy talk about being Scottish in the video below. Personally, I think that Scottish accent is still quite strong and absolutely adorable.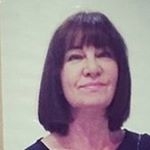 Latest posts by Michelle Topham
(see all)