It's not just James McAvoy's fabulous accent that makes him so adorable. It's also his awesome personality, and the funny stories he tells (in that fabulous accent). This week, James McAvoy was on the Graham Norton Show where he told Graham a funny story about how he once lied to avoid an audition.
The audition required McAvoy to sing and play the guitar. Something he realized, when he arrived to do his bit, that he was absolutely terrible at. So, how did he get out of doing the audition? He lied. And he cried.
Watch James McAvoy telling his funny avoiding an audition story to Graham Norton in the video below. And, if you like it (or not), comment below.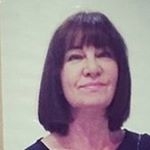 Latest posts by Michelle Topham
(see all)