The Sunday Times best-selling author Scottish writer James Oswald's new novel What Will Burn will be published early next year. It is the eleventh book in the Inspector McLean Mysteries series, and the 18th book from Oswald overall.
Considering the novel will be published just a year after Bury Them Deep, the last one in the series — and will be the 18th book from the writer in just over eight years (with five of those written under the pseudonym J D Oswald), Oswald is continuing to prove just how prolific he can be.
What is the plot of James Oswald's What Will Burn?
According to the publisher's description of the storyline, What Will Burn sounds very much like it will be just as thrilling as the last in the Inspector McLean Mysteries series.
As that book was one of the best crime novels of this year, this one is something to definitely look forward to.
The plot of What Will Burn goes like this:
The charred remains of an elderly woman are discovered in a burned-out game-keepers cottage, hidden away in woodland to the west of Edinburgh.

Clearly no accidental fire, Detective Inspector Tony McLean suspects that neither is this simply a grim arson attack. There is far more to the victim than her humble surroundings might suggest, and something ritualistic to her horrific murder.

Nor will it be the only case of death by fire that Tony and his team will be faced with. This is only the beginning, and with such evil clouding the air, Tony begins to wonder what else will burn . .
As for Oswald himself, he has had a life just as interesting as his fiction.
He self-published his first books until they were discovered and eventually snapped up by Penguin. (continue reading below and watch a short Q&A segment with James Oswald after the promo…)
What is Stuart MacBride's 'The Coffinmaker's Garden' about? Here's the plot…
Before that, however, according to the writer himself, he has done everything from being a wine merchant to working as a professional sheep shit sampler. Yep, apparently, that's a thing.
Nowadays, James Oswald is not only a best-selling author but also a full-time farmer of Highland cows and Romney sheep. As he explains in the short video below, he generally writes his books between 8pm and midnight.
James Oswald's What Will Burn will be published in hardcover and on Kindle on February 18th, 2021. Its paperback edition will hit stores on October 14th.
You can pre-order the book now in all the usual places, and keep up-to-date on more releases on Oswald's official website.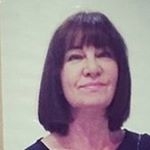 Latest posts by Michelle Topham
(see all)