James Van Der Beek was on the Late Late Show with James Corden this week where Corden asked him when he knew Dawson's Creek had become a 'phenomenon'.
Now, while you and I might think it was because girls were chasing him down the street, and he could no longer go out without being recognized everywhere he went, nope, it wasn't that.
It was when James Van Der Beek was given a copy of a gay porn video, aptly named Dawson's Crack.
Watch Van Der Beek explain not only how he managed to get hold of a copy of Dawson's Crack, but how he was then busted with said gay porn in his possession just a few hours later.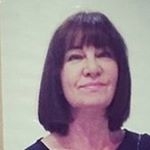 Latest posts by Michelle Topham
(see all)