Jamie Dornan glued a wig to his penis to attract girls
Irish actor Jamie Dornan is one of the world's biggest sex symbols. Apparently, though, it wasn't always like that.
In fact, according to Dornan, who was a guest on The Graham Norton Show last night, when he was 15 he looked "about seven".
Graham Norton, of course, always ferrets out funny stories from his guests before they appear on his show, and he knew Jamie Dornan had a corker. So he asked him about when he was 15, and what had happened to him one night pre-sex symbol.
"This is one of the worst stories in my locker. I had big debates about whether to tell it but…fuck it", said Dornan.
"I was very sporty when I was a kid, but I was a late developer. I was small, not very hairy. I was just one of those guys that just wasn't…I was a bit behind. I was young for my year, and it had a big effect on me".
He then went on to explain he had been performing in an amateur play, and playing on a rugby team in a very important national final game on the same day. After the game and then the play, he was going to a party to celebrate the ending of the rugby season.
"So I looked about seven. I had no hair…anyway, in the play they had given me this black wig, acrylic highly-flammable wig that I used to cut off and Uhu (glue) to my face as a beard to make me look older. So I thought it would be a good idea after the curtain came down on this play, and I'm going to this party afterwards and I might meet a girl and maybe she'd drop a hand….", and he mimicked a girl's hands going down his pants.
"So I had the idea to cut off some of the extra hair…by the way,  I was a very fair child. I had blond hair. So I went into the toilet, and I cut off all this very curly jet black hair. And I put it in a wee pile, and I got my Uhu glue and I just…" and he mimicked gluing up his groin, and then applying the hair.
"And I remember standing in front of the mirror thinking "That looks alright".
Needless to say, he did go to the party, he did kiss a girl and he desperately tried to get her to put her hand down his pants, "Without forcing her" he explained with a laugh.
"But urging her to go down there because, for one night only, it was actually quite an impressive place to put your hand".
But, of course, she didn't.
"And actually that didn't happen, and thank God it didn't because, when I got home, it was a car crash down there".
And was it painful when Jamie Doran removed the wig hair from his penis?
Watch the end of his story in the video below to find out why it was so painful. Then remember the stuff you used to do when you were 15 and desperate to do well with girls.
Related: Graham Norton gives Matt Damon 'the love treatment' and it's hilarious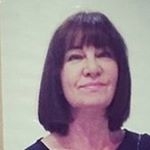 Latest posts by Michelle Topham
(see all)