Actress Jamie King posted a cute Instagram photo this weekend – a photo of she and her friends having what looks like an awesome time over the 4th of July weekend aboard a boat just off the coast of Rhode Island.
On the Instagram photo, Jamie simply said 'Portrait of Heaven amongst friends. Taylor, Amanda, Ashley, Dan, Austin, Jessica, Jess, Odeya, Andrew, Emma, Colin, Vicky, Simon & Zac', so you could be forgiven if you were thinking 'cute group of friends' and leaving it at that.
Of course, this being Jamie King, however, it's not a boat filled with just us ordinary folks. No indeed – the group includes Taylor Swift, Amanda Griffith, Jessica Szohr, Jessica Stam, Odeya Rush, Andrew Garfield, and Emma Stone, among others.
Yes indeed, celebrities do party together and they do have lots of fun.
Cute group, eh?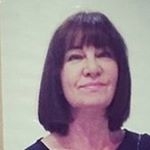 Latest posts by Michelle Topham
(see all)