Jamie-Lee Kriewitz's 'Ghost' is an awesome choice for Germany's Eurovision 2016 entry
Jamie-Lee Kriewitz with 'Ghost' has been chosen to represent Germany at the Eurovision Song Contest 2016. A song, and a singer, that is already in my top 3 for the entire competition as the song is catchy and cool, the stage design and her manga costume are funky, quirky and beautiful and Kriewitz' voice is fabulous.
In fact, I'd say Germany has one of their best chances in recent years of winning Eurovision with this, as the entire entry has everything they need. (And come on, Germany, don't start messing with the stage design before the big night — it's already perfect).
Kriewitz was chosen as the German representative during 'Unser Lied für Stockholm' in Cologne last night. A competition that included several other extremely good acts and song as well.
After the first round of voting, three finalists were left to vote on in the super final. Jamie-Lee Kriewitz, Alex Diehl and Avantasia (although personally I would have loved to have seen Gregorian with 'Masters of Chant' in the super final instead of Avantasia).
At the end of the super final voting, Kriewitz came out the winner with 44.5 percent of the votes from the app, televoting and SMS voting.
As for Jamie-Lee Kriewitz, she's only 17 years old and is the winner of The Voice of Germany 2015. Now she's heading to Stockholm for Eurovision in May, and I for one am very much looking forward to her performance, as I'd love to see Germany have a win and this song and this singer could very well do it for them.
As for the song itself, it's an odd thing as, on first listen, it doesn't seem to be anything that unusual but…it gives me goosebumps.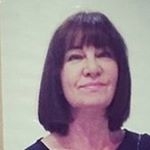 Latest posts by Michelle Topham
(see all)