Jamie Oliver Caused an International Incident with His Paella with Chorizo
Watch Jamie Oliver talk about the 'chorizo paella incident'
Jamie Oliver may be the best-selling non-fiction writer in the U.K., but he certainly knows how to upset the Spaniards. At least if his recent photograph on his Instagram account of his version of paella with chorizo has anything to do with it.
According to Oliver, who appeared on The Graham Norton Show last night, he recently Instagrammed a photograph of his version of paella, the Spanish national dish. The problem with it? Instead of just using chicken or shrimp or any of the other typical additions the Spanish put in their favorite dish, Jamie Oliver gave his paella a bit of chorizo, and then bragged about it.
The Spanish, however, were not happy. In fact, so unhappy were they, Oliver's photograph trended for weeks. Even making the news in some international newspapers.
"I had death threats and all sorts, because of a bit of sausage", said Jamie Oliver. "By the way" he added. "It tastes better with chorizo. Trust me".
Watch Jamie Oliver talk about the 'chorizo paella incident' in the video below. Those responses from the Spanish are funny.
"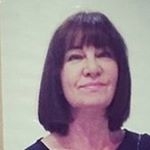 Latest posts by Michelle Topham
(see all)