Who knew Jamie Oliver is best-selling non-fiction writer of all time in the U.K.?
Celebrity chef Jamie Oliver appeared on The Graham Norton Show last night where Graham talked about him being the best-selling non-fiction writer of all time ever in the U.K. A pretty astounding feat in itself, but especially when you take into account that Oliver is actually dyslexic and struggled in school, spending five years in special needs classes.
"In fact, the only person that has outsold you is J.K. Rowling," said Norton.
"Yes, but by quite a lot", laughed Oliver. "I did well, don't get me wrong, but she's the next level".
Oliver went on to explain he used to really struggle with reading. "I really struggled with narrative books. I always fell asleep after 12, 13 pages. But then when I saw Jennifer (Lawrence, who was also sitting on Graham's couch) in Hunger Games, I loved it so much, and you were amazing, I wanted to see the next show straight away but I couldn't be bothered to wait, so I got the book and I read it".
Jennifer Lawrence gasped at that, as that is quite a big thing for someone who is dyslexic. It also shows the power of a good film, that it can make you get back to reading just so you can find out what happens next.
Watch Jamie Oliver talking about being the best-selling non-fiction writer in the U.K to Graham Norton in the video below. Good on him, and what a lovely man.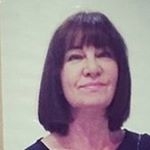 Latest posts by Michelle Topham
(see all)