Jane Fonda tells Jimmy Fallon about being a hip-hop fan, her exercise DVD and the making of '9 to 5'
Here is something you might not expect. Jane Fonda professing her love for hip-hop. Yes, indeed, the iconic Jane Fonda is a big fan of hip-hop and rap music. So much so, she knows quite a few of the major stars.
Jane Fonda was on the Late Show starring Jimmy Fallon last week where she explained she lived in Atlanta for over 20 years, (when she was married to CNN founder Ted Turner, of course), so she is friends with quite a few hip-hop and rap singers that are based there. Those friendships are where some of her love of hip-hop comes from.
Along with her love of hip-hop music, Fonda also talked to Fallon about the re-release of her famous Jane Fonda Workout DVD (I used to own that, didn't we all?), and how the classic movie '9 to 5' came about.
Watch Jane below and, geez, doesn't she look absolutely amazing? The woman does not age.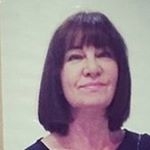 Latest posts by Michelle Topham
(see all)