Janeane Garofalo talks to Kevin Corrigan about acting, reading, drinking and self flagellation
There's a lovely segment the amazing Janeane Garofalo did on Kevin Corrigan's show back in February that I missed when it first went up on YouTube. So, I'm putting it up here today as my Memories Monday segment, as it's well worth a listen.
In it, Garofalo talks about how much she reads, what she reads and why she reads, drinking and her abuse of alcohol, and the self flagellation she often puts herself through.
The 9-minute segment is an interesting look into Janeane Garofalo's psyche as she explains how when she wakes up in the morning she has so much negative 'stuff' going on in her head, she has to grab a book just to distract herself by reading.
At one time, Garofalo says she used to distract herself by drinking but, since she stopped drinking alcohol back in 2001 due to her substance abuse problems, reading is what has taken its place.
If you're wondering what happened to Janeane Garofalo in the last few years, as we definitely don't get to see her as much as we should, she also explains how that alcohol abuse definitely had something to do with it.
"I would be drunk on set, or hangover so badly that I would have to drink during the day. And then when that gets found out, especially if you are female, you are dead. Like that's….you can be a male and do that, especially if you are a 'draw', but word gets around very quickly if you're a female doing that."
And then the jobs just stop being offered.
Watch Janeane Garofalo talking to Kevin Corrigan below. And if you wish she was back on our TV and movie screens as often as she used to be, make sure you check out her new eight-part series coming up on Netflix in July.
Called Wet Hot American Summer: First Day of Camp, it stars Garofalo, David Hyde Pierce, Paul Rudd, Molly Shannon, Amy Poehler, Elizabeth Banks and Bradley Cooper.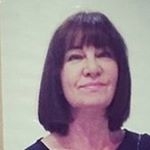 Latest posts by Michelle Topham
(see all)