Japanese cult classic horror game Corpse Party is one of the best examples of the genre
GOG's Weekly Sale Vol. 13 just kicked off a couple of hours ago and, along with some excellent strategy games there are a handful of Japanese games at great prices, including the superb Japanese cult classic horror game Corpse Party currently on sale for $9.99.
Now, if you're not familiar with Corpse Party, it's a horror game that was developed on the RPG Maker software and originally released in 1996. A re-made PC version was released in 2008, and it's this version that is on sale on GOG.
Corpse Party is also one of those Japanese games fans of the genre insist should be in every gamer's collection, because it's beautifully designed, has a complicated storyline with over two dozen possible endings, some truly gory death scenes and can be quite a challenge to complete.
It is also story-driven, has the original Japanese voices, 5,000 lines of voice acting and some gorgeous retro art.
If you like the style or gameplay of Japanese games, Corpse Party is probably one of those you should play. More so this week, as it's only $9.99 on sale through May 1st at 4pm UTC.
Grab it at GOG and, if you have not seen any gameplay yet, check out the first episode in Markiplier's playthrough in the video below. Chances are you will watch the whole series, as the game is addictive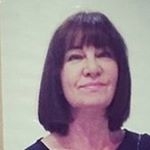 Latest posts by Michelle Topham
(see all)