Japanese rock band FLOW was back on the Sony-owned The First Take this week with a live one-take performance of their hit song 'Sign'.
Fans of Naruto Shippuden will recognize 'Sign' as the sixth opening song for the hit anime and, yep, just like their previous The First Take performance of 'Go!!!', another Naruto Shippuden theme song, the band really knocked it out of the park.
As FLOW lead singer Keigo Hayashi explained before the Japanese band jumped into their one-take performance of 'Sign', "When we played this song overseas, everyone sang along. It is a song that really gets the crowd going".
According to Keigo, the excitement every band member feels when they hear the crowd means the song has become "an essential part of our live set."
That excitement came across in FLOW's live performance of 'Sign' on The First Take, as even the band members could barely stop themselves smiling throughout.
The song itself was first released in January, 2010 as FLOW's eighteenth single, and became a hit in Japan hitting #4 on the Oricon chart.
Since its release, FLOW has continued to record and release some phenomenal rock music, with six more studio albums released, an EP, three compilation albums and over 20 more singles.
The band's latest release was FLOW's 12th studio album Voy✩✩✩, which came out last week.
To see just why the Japanese band has been together now for 25 years, and why fans still go crazy when they play live, watch FLOW give a superb live performance of Naruto Shippuden's theme song 'Sign' down below.
Yep, they are pretty damn cool, eh?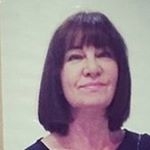 Latest posts by Michelle Topham
(see all)