Jared Leto has cut his hair. How do I know this? Because the internet just went crazy with half the people on Twitter, it seems, talking about Leto and his hair, or lack thereof.
The 43-year-old actor is soon to be starring in 'Suicide Squad', which is not a movie he can keep his long hair and beard for, seeing as how he'll be playing the Batman villain, the Joker. So, yesterday, the first photo went up on Leto's Twitter account (see below), one of him still with beard and hair, but with beard and hair highlighted in crazy colored pens and with the caption 'Tick Tock'. Intimating, of course, that he's not likely to look like that for much longer.
A few hours later, another photo went up on his Twitter account (see above), a retweet of a photo of Jared Leto seemingly clean-shaven and one sans the long hair.
All I can say is, while his long hair and beard was cool for a while, I honestly prefer him without. How about you?
TICK TOCK . . . pic.twitter.com/jU5DDwI7Xs

— JARED LETO (@JaredLeto) March 2, 2015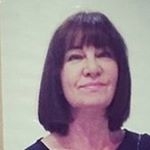 Latest posts by Michelle Topham
(see all)