I'm quite a fan of a certain bearded person but, overall, I'm not a huge fan of beards. So, when Jared Leto got a shave from Jimmy Fallon on The Tonight Show last night you probably could have heard me screaming "Yes" in Australia.
That's because Leto's beard had become so thick and unruly, he looked like he belonged in the backwoods toting a rifle and shooting at bears, or accepting a new movie role as Jesus, rather than being the Academy Award winning actor he is.
In fact, even Leto himself joked "It's interesting because I have been asked to do some resurrections lately and they're incredibly exhausting. In a sermon on a mountain once in a while is OK."
So, when Jimmy Fallon suggested he give Jared Leto's beard 'a little trim', Leto accepted, even if he was a bit nervous at the thought of Jimmy Fallon with a razor.
Fallon, being the nice guy he is, did try to take Leto's mind off what he was doing by asking him about the song he was performing that night but the poor guy still looked a bit nervous even while answering.
Watch the shaving incident below. And doesn't he look better?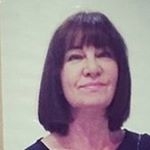 Latest posts by Michelle Topham
(see all)