Actor Jason Bateman was on Jimmy Kimmel Live this week and, if you saw him, you can be excused for thinking he's already in his 60s. Why? Because according to Bateman, not only does he love sleeping, he makes sure he does as much of it as he can.
In fact, he joked, 'I'm 46, but it's more like 64. The slippers are on at like, you know, 5:30pm and I like to be an hour into my sleep at 9pm."
Bateman went on to blame his 3-year-old daughter, who he says gets up at 6am and wants his attention. So, bed by nine gives him nine hours sleep and he's ready to face the day when she appears.
Jason also said he has no problem plonking his kids in front of the TV, so doesn't care if people "frown on" that. "I don't frown on it at all. First of all there's some great television for kids to be watching." And he's definitely correct there.
Watch Jason Bateman talking to Jimmy Kimmel about the wonders of sleep in the video below. Guess that's what happens to a guy when parenthood grabs.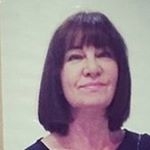 Latest posts by Michelle Topham
(see all)