Been missing the late Warren Zevon and his music lately? Then listen to this beautiful performance of Zevon's classic song 'Mutineer' by folk singer Jason Isbell and his wife Amanda Shires on Late Show with David Letterman on Friday night (April 24th).
And this one made me cry, as 'Mutineer' was the last song the amazing Warren Zevon ever sang on David Letterman, and I remember that performance well, as he was the only guest for the entire hour's show. He died of cancer less than a year later at the age of only 56.
Zevon, of course, was also a close friend of Letterman, and you could tell Isbell and Shires' performance of 'Mutineer' affected him as well, as he thanked them both for playing.
As for Jason Isbell, his new album Something More Than Free will be out on July 17th.
Meanwhile, listen to Isbell and Shires singing 'Mutineer'. Then also watch Warren Zevon's last performance on Letterman with the song.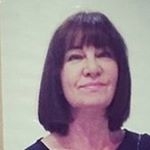 Latest posts by Michelle Topham
(see all)