Jason Statham talks about what it was like to play rare comedy role in 'Spy'
British actor Jason Statham talked to ODE channel this week about his latest film, the action comedy Spy, and about what it was like playing the role of agent Rick Ford.
Statham said Rick Ford is "the guy who keeps turning up at the wrong place at the wrong time. He's the guy who plays the wrong card".
He went on to say "he's not a sort of bumbling idiot. We tried to keep him so he has a certain credibility, and Paul (Feig) wanted to make a straight haired, sort of sophisticated spy thriller, without it being a silly spoof. There's no sort of limitations on Rick Ford anyway. The more intense he gets, and the more full of self belief, and the more ludicrous the story, the funnier it gets."
The actor also said as the filming progressed, co-star Melissa McCarthy would improvise ("she's such a brilliant improviser"), other actors would be "throwing new stuff into the ring" and eventually filming 'Spy' all become a "sort of organized chaos".
Watch Jason Statham talk about playing Rick Ford in his latest film 'Spy' below.
The movie is getting great reviews, with critics saying it has "universal acclaim" and that Jason Statham's rare comedy role is fabulous to watch.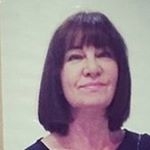 Latest posts by Michelle Topham
(see all)