I used to think Jean Paul Gaultier was arrogant, rude and stuck on himself. Nothing he had ever done, of course, just my preconceived (and incorrect) ideas about French fashion designers.
Then, last year, Jean Paul Gaultier became one of Conchita Wurst's friends, and so kept popping up in the oddest places — documentaries with Conchita, photo shoots with Conchita as Adele Bloch-Bauer, at the Crazy Horse in Paris with Conchita, the Vogue Paris Foundation party with Conchita — and suddenly I started to see him for who he really is.
The sweetest, kindest, funniest man, and someone who is quite self-effacing and modest. But with a wicked sense of humor.
But this video of Jean Paul Gaultier on The Graham Norton Show, filmed before Conchita Wurst won Eurovision, was something even more telling than just him hanging out with Conchita, and unveils a lot about Gaultier himself.
It's Jean Paul Gaultier talking about, and showing off, his childhood teddy bear. A teddy bear, as he says, that was more 'transvestite' than the chubby, furry cute animals we are more used to seeing.
That's because Gaultier wasn't allowed to have dolls when he was a little boy growing up in France, so he altered his teddy bear to look like one. Then he could style it, dress it and design clothes for it in any way he wanted. And he did.
Watch Jean Paul Gaultier and his transvestite teddy bear in the Graham Norton Show video below. Isn't he just the cutest man? And don't you love that bear?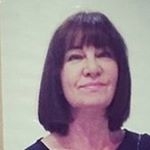 Latest posts by Michelle Topham
(see all)