I'm kicking off a new segment on Leo Sigh today. Something I call 'Instagram Photo Of The Day'. That is, what I think is the funniest, coolest, most interesting or saddest celebrity Instagram photo of the last 24 hours. Because, let's face it, there are some absolute gems.
And, speaking of 'absolute', today's 'Instagram Photo Of The Day' is of the fabulous French fashion designer Jean-Paul Gaultier who, as he says, is looking "absolument fabuleux" at the premiere for the upcoming Absolutely Fabulous movie tonight.
The movie opens on July 1st in the United Kingdom, it stars Jennifer Saunders and Joanna Lumley and, if you are an Ab Fab fan, it is looking very much like you are going to love this one.
Meanwhile, check out the adorable Jean-Paul Gaultier at the 'Ab Fab' premiere in London today in our Photo of the Day.
And here's just a little secret, underneath that completely dark suit and jacket, JPG is actually wearing a brightly colored Union Jack waistcoat in support of the UK after our disastrous Brexit vote last week. You can see that photo here. Awwwwwww.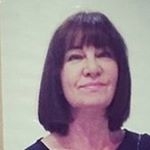 Latest posts by Michelle Topham
(see all)