For today's Memories Monday segment, I'm featuring a video from early last year of French fashion designer Jean Paul Gaultier talking about a meeting he had with American singer Prince.
Gaultier was on The Graham Norton Show  when he told the story, the meeting took place in Paris, and it was to discuss clothing and design possibilities for a show Prince was doing.
Now, Gaultier isn't a huge fan of Americans. You can tell that from some of the funny comments he's made in the past (for one thing, he thinks most of them have no style). So, when he met Prince, it's probably not surprising it didn't go that well.
Related: Conchita Wurst looks amazing in Jean Paul Gaultier dress at La Fête de la Musique
Particularly as Prince seemed to have a big problem with Jean Paul Gaultier's strong French accent, ending up misunderstanding a French couture term Gaultier used and thinking he was swearing at him.
The term in question? Faux queue, which as Gaultier explains later is like a "pompadour on Marie Antoinette" (something like a fake tail). And, if you say it quietly to yourself in your head, you might be able to figure out where the misunderstanding lay.
Or just watch Jean Paul Gaultier talk about his disastrous meeting with Prince in the video below. Yes, his accent is strong, it may be difficult for some people to comprehend, but you still have to wonder why Prince ever thought Gaultier would be swearing at him (or suggesting he "f*ck him, as Gaultier so candidly explains).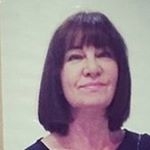 Latest posts by Michelle Topham
(see all)