I honestly never understand anyone spending a lot of money on make up. Especially as the so-called 'designer make-up' is no better than the drug store brands you can buy, with the only difference being the ridiculously expensive price you pay for the name.
So, I am on the side of Jeffree Star, model, make-up artist and singer extraordinaire, who just picked out his top 10 favorite drug store highlighters. Because, yep, drug stores sell highlighters, and they're just as good as highlighters from Neiman Marcus, Barneys, or Nordstrom. Really, they are.
As for Jeffree Star's top 10 favorite drug store highlighters, which did he choose? And are any of them anything you would use, or have done in the past?
Star picked up his new highlighters from Target, Walgreens and Rite-Aid around the country, and kicked off his picks with the highlighter he likes the best — Wet N' Wild's 'Mega Glo' highlighters in the Precious Petals shade — which are a fabulous buy at only $3.99 each.
Star also recommends Physician's Formula in 'Warm Nude', which he likes primarily because it comes with a few different shades in one highlighter, so you get a lot of pigment and it looks incredibly natural when applied on your face.
L'Oreal's True Match Lumi in 'Ice Glacé' is also highly rated by Star, as it is a liquid highlighter that blends very well. Also look at Maybelline's Master Hi-Light, which consists of three shades of highlighter mixed together, or the cool NYX – The Go-To Palette, which comes with eye shadows, blush and highlighter.
For the rest of Jeffree Star's top 10 favorite drug store highlighters, watch his review video below. He has some awesome recommendations, particularly as most of them are so cheap, so you are bound to find something that works perfectly for what you are looking for.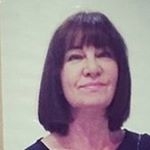 Latest posts by Michelle Topham
(see all)