If you are one of the many fans who loved the first two books in Jeffrey Archer's William Warwick series, 2021 is likely to be a good year for you.
That's because Jeffrey Archer's Turn a Blind Eye, the third book in the William Warwick series, is due to be published on April 1st and, if the blurb from the publisher is anything to go by, this one could be his best yet.
Especially because it involves an undercover operation targeting the Metropolitan Police Force itself.
The plot of Jeffrey Archer's Turn a Blind Eye
According to Archer's publisher Pan MacMillan, the plot goes a little like this:
William Warwick, now a Detective Inspector, is tasked with a dangerous new line of work, to go undercover and expose crime of another kind: corruption at the heart of the Metropolitan Police Force. His team is focused on following Detective Jerry Summers, a young officer whose lifestyle appears to exceed his income. But as a personal relationship develops with a member of William's team, it threatens to compromise the whole investigation.

Meanwhile, a notorious drug baron goes on trial, with the prosecution case led by William's father and sister. And William's wife Beth, now a mother to twins, renews an old acquaintance who appears to have turned over a new leaf, or has she?

As the undercover officers start to draw the threads together, William realizes that the corruption may go deeper still, and more of his colleagues than he first thought might be willing to turn a blind eye.
Interestingly too, Jeffrey Archer's Turn a Blind Eye will be the last novel published by Pan MacMillan as the writer recently negotiated a three-book deal with and then switched to Harper Collins.
That publisher will be publishing the fourth book in the William Warwick series — Over My Dead Body — which will be out in autumn, 2021. (continue reading after the promo…)
Slough House by Mick Herron sees Jackson Lamb's crew affected by populism and Brexit
Harper Collins, of course, is also Archer's former publisher so, in effect, his move to them is simply a return to the relationship he had previously.
Look out for Jeffrey Archer's Turn a Blind Eye to appear at your favorite bookseller on April 1st in hardcover, audio and on Kindle, or pre-order it now (at an indie bookshop if possible please).
The paperback version of the novel will be published on August 24th.
As for Jeffrey Archer, there is an interesting almost hour-long video with the writer at home that is well worth a watch.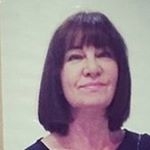 Latest posts by Michelle Topham
(see all)