Jennifer Aniston is on the cover of 'The Hollywood Reporter' this week, and could not look any more gorgeous if she tried. In fact, she looks amazing.
Aniston was also on The Ellen Show on Monday, looking equally gorgeous, and where she told Ellen she didn't mind being snubbed for her role in Cake in last week's Oscar nominations, saying instead "I'm the number one snubbed! That's the silver lining. It hasn't even come out! That's the crazy thing — we're so shocked and amazed that we have had this much love for a movie that hasn't even been released yet."
"And, I've gotta tell you," Aniston went on, "What's been so incredible is the amount of people who have come out to me who are suffering from chronic pain, and in the same situation. And it's unbelievable how much positivity it's bringing to those who are kind of silently suffering".
Jennifer Aniston even joked about grabbing Kate Hudson's ass, and how that photograph went viral. Because, come on, the minute she grabbed her ass, she knew it was going to.
 As for Cake, it will be released on January 23, 2015.
https://www.youtube.com/watch?v=3B2_l76KJs8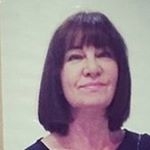 Latest posts by Michelle Topham
(see all)