I've always enjoyed watching Jennifer Aniston being interviewed, as her comedic timing skills are awesome. So, when Aniston appeared on The Graham Norton Show last week, and started talking about a 'Friends' reunion, or lack thereof, I knew she was going to be funny.
Graham asked Jennifer Aniston (who looks even younger than ever, by the way) about the possibility of a 'Friends' reunion, something she is probably so sick of talking about at this point that's not remotely funny, and Jennifer manages to sidestep the issue quite admirably.
"At this point, honestly, I feel we should just wait", said Jennifer, "I'd say we should just wait until we're much older, and be just 'Golden Friends', and then you won't have the comparing. 'Oh look what happened to Joey, look what happened to him'".
For more on what Jennifer Aniston had to say about a 'Friends' reunion and, of course, what she really thinks about that iconic Rachel haircut, watch Aniston on The Graham Norton Show below. Now can't you see why people just love her?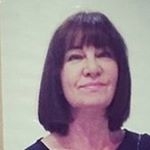 Latest posts by Michelle Topham
(see all)