When you look at actress Jennifer Aniston, it's hard to believe how old she is. That was the case this week at the opening of her new movie 'Life of Crime', where she looked just as young and just as stunning as she did in the mid-1990s when she was filming 'Friends'. To look like someone in her 20s at the age of 45, well that's quite a feat.
Life of Crime is a dark comedy starring Aniston, Tim Robbins, Isla Fisher, Yasiin Bey, and Will Forte.
The plot sounds similar to the 1980s Bette Midler film 'Ruthless People', in that it's about the kidnapping of the wife of a wealthy husband, and the subsequent change of plan when the kidnappers realize the husband has no intention of paying a ransom as he doesn't want her back.
At the film's premiere, Aniston said she'd decided to do the movie after she met the director, read the script, and knew the film was based on a story by Elmore Leonard.
As she loved all three, as well as the movies previously made from Elmore Leonard books "it was hard to say no".
Watch the lovely Jennifer Aniston in the ODE video below. She is really quite stunning, isn't she?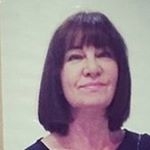 Latest posts by Michelle Topham
(see all)