Sometime BBC interviewer Chris Stark is world famous (and, yes, he is) for his interview earlier in the year with Mila Kunis. An interview in which, while he stumbled through a list of questions in a bumbling, awkward kind of way, he also managed to ask her out. Mila, of course, responded fabulously and the rest is celebrity history, as the video of the interview went viral.
Last week, however, Chris Stark interviewed former Friends star Jennifer Aniston for her new movie 'Horrible Bosses 2' but, in a truly awful British-style I'm-so-going-to-take-the-piss, the BBC's Scott Mills persuaded Jennifer Aniston to prank Chris Stark well before the interview even got started. To be one of the worst, most unco-operative interviewees ever and, yes, when she got in the room with Chris Stark that's that's exactly what Jennifer Aniston did.
Stark, of course, managed to keep his composure, although you could tell he so wanted the floor to open up and swallow him whole and then, when Scott Mills finally appeared and told him exactly what was going on, his reaction was priceless.
Watch the video below. It really is funny (although, from the comments on YouTube, a lot funnier for the Brits, who have this type of sense of humour, than many Americans who just don't seem to 'get it".
As for Jennifer Aniston, you couldn't ask for a nicer person. She really is lovely.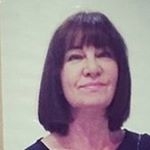 Latest posts by Michelle Topham
(see all)