If you have ever wondered if famous actresses take things from the set of their hit show or film when it ends, you must listen to tonight's episode of The Graham Norton Show (November 1st, 2019).
That's because Graham's guests, actresses Jennifer Aniston, Reese Witherspoon and Julie Andrews, all confessed to Graham exactly what they took when they left the sets of their hit shows and movies.
According to Jennifer Aniston, who played Rachel in Friends, when that long-running series ended, she walked off with the neon cup sign that was hanging in The Central Perk coffee shop. She didn't just steal it though.
"They did ask me, though (if I wanted it), because that would be a helluva thing to take off a set (by myself)", Aniston added.
Graham Norton then turned to Reese Witherspoon and said, "In Legally Blonde 2, you walked away with more than most".
Witherspoon smirked, and then answered "Well…I got all my wardrobe".
"How many pairs of Jimmy Choos?", asked Norton.
"Like 77", smiled Witherspoon.
It turns out, though, Reese Witherspoon was smart enough to make sure being able to take away her entire wardrobe after filming on Legally Blonde 2 ended was written into her contract.
As for Julie Andrews, she managed to take those pretty button-up shoes she wore in Mary Poppins in that famous scene when Mary went on her outing with Bert.
According to Andrews, though, she thinks her first husband, set designer Tony Walton, may have been the one that actually obtained the Mary Poppins shoes for her after filming ended, as he was the one that designed the film.
Does Julie Andrews still have the Mary Poppins shoes, though, and if so what does she use them for?
Watch Jennifer Aniston, Reese Witherspoon and Julie Andrews talk about their 'taken away props' in The Graham Norton Show video below to find out.
Related reading: Tom Holland's Graham Norton appearances are hilarious as this compilation video shows — watch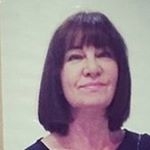 Latest posts by Michelle Topham
(see all)