There is a fabulous interview with Jennifer Aniston in the latest issue of The Hollywood Reporter, where she talks about her career, being snubbed for an Academy Award nomination, having children, being a control freak, having dyslexia and finally being able to healthily express anger. But the thing that caught me the most about the interview was a statement Aniston made about herself, when she was commenting on her difficult relationship with her mother.
"She was critical. She was very critical of me. Because she was a model, she was gorgeous, stunning. I wasn't. I never was. I honestly still don't think of myself in that sort of light, which is fine. She was also very unforgiving. She would hold grudges that I just found so petty."
And I looked at that and I thought, how could you go through life being as gorgeous and stunning as Jennifer Aniston, and never ever think you were?
Proving once and for all how the rich, beautiful and famous have just as many problems with self-image and self-acceptance as most of the rest of us.
You will find the Jennifer Aniston interview at The Hollywood Reporter's website. Read it. It's excellent, as it offers a very good insight onto who Jennifer Aniston is, how she thinks, and how she sees herself.
Meanwhile watch the quick Hollywood Reporter video below taken at Aniston's photo shoot for the interview. She's gorgeous and stunning. Right?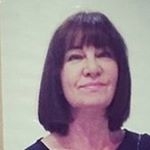 Latest posts by Michelle Topham
(see all)