It is funny when you watch how celebrities behave with each other, as there's just as much secrecy within the Hollywood community and between celebrities, as there is between the Hollywood community and fans, the news media and the rest of us.
That's because, at least according to this cute conversation between Jennifer Aniston and Ellen Degeneres, when it comes to something like wedding plans for a celebrity wedding, everything has to be 'hush hush' all the time. Because if one celebrity inadvertently lets 'slip' details about another celebrity's upcoming wedding, the news media is there in a flash.
Hence, celebrities inviting other celebrities to innocent Fourth of July parties and Thanksgiving dinners, only to find out their celebrity guests arrive all dressed up like they're going to a wedding because……..they think they might be.
Case in point, check out the cute video of Jennifer Aniston telling Ellen Degeneres whether or not she should worry about any Aniston-Theroux wedding plans or 'needing to be at a party' at Jennifer Aniston's house any time soon, as Ellen is obviously concerned.
Doesn't want to miss that Jennifer Aniston-Justin Theroux wedding that might be taking place any day now. A wedding she might not know about until she arrives, and sees Aniston in a bridal gown.
By the way, Jennifer was also in London on The Graham Norton show late last week talking about a possible Friends reunion. You might not want to miss that either.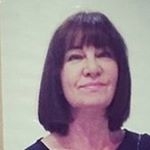 Latest posts by Michelle Topham
(see all)