Jennifer Garner is always such a good sport, and such a 'man's girl' (she loves men, and is always so fun and easy to be around, men love her) it's not surprising she agreed to possibly take a pie in the face on The Tonight Show this week.
Advertising
The pie in the face, which Garner definitely did end up getting, was part of a game she played with Jimmy Fallon. The well-known 'Rock, Paper, Scissors', but with a difference — 'Rock, Paper, Scissors, Pie'.
In The Tonight Show version of the game, whoever had the 'losing hand' took a chance on a machine that may or may not launch a pie in their face. The one who got hit by two pies first was the loser.
Who got the first pie in the face? Jennifer Garner or Jimmy Fallon? And who ended up losing?
Watch below to find out.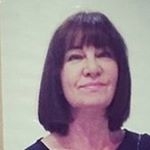 Latest posts by Michelle Topham
(see all)