I was a fan of Jennifer Garner the minute she first showed up on that old teen WB TV series 'Felicity' (and, man, that was an amazing show). Then, of course, later when she played Sydney Bristow in 'Alias'. Years later, she's made some great movies, married Ben Affleck and now has two daughters and a son.
Children she talked about on The Tonight Show Starring Jimmy Fallon last night. And, as always, she was beautiful, sweet and very very funny.
Last night's conversation was about Jennifer Garner and head lice. The head lice her kids brought home from school, which then casually hopped onto every member of the family. Yes, kids, Jennifer and husband Ben Affleck – head lice. And then after she's been combed through by the 'lice lady' and is stinking of head lice oil (sulphur and rosemary), Ben decides he wants her to go to a party with him and, once she's there, she meets……..George Clooney.
I'll stop the story right here, and let Jennifer tell it. But it really is very funny — especially her impression of Ben.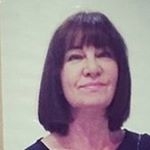 Latest posts by Michelle Topham
(see all)