Actress Jennifer Garner was on Conan to talk about her latest movie Alexander and the Terrible, Horrible, No Good, Very Bad Day this week but much of her appearance concentrated on her experience in summer stock theater in college. And…….of how much she was a streaker while she was doing it.
Yep, Jennifer Garner apparently loved being naked so much, she streaked through much of her summer at one particular summer stock company. When asked why, Garner simply said "I guess I was just in a naked frame of mind."
Watch Jennifer Garner talking about streaking a lot in the video below. And can I just say, God, she's gorgeous.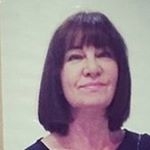 Latest posts by Michelle Topham
(see all)