Jennifer Garner was on Late Night with Seth Meyers this week where she admitted she used to be in her junior high school marching band. Not only did she admit it, Seth Meyers had a photograph to prove it.
In the photo, Jennifer Garner was kitted out in full marching band uniform and carrying her saxophone. Called 'Sally', Garner played it in the John Adams Junior High marching band.
In that particular photograph, however, Garner admitted she was "breaking parade formation", probably to wave to her mom.
And then she went on to talk about how difficult it was to do everything correctly as a member of a marching band (while, of course, Seth made fun of her the whole time).
"You know when you walk in a parade you have to really smoothly go 'heel-toe'. You want a steady gait, you want to key off at the person to your right because you want a straight line. And then when the person in front motions, you go like that (and she motioned at how fast she had to move her instrument to her mouth). You cannot mess around."
Seth then admitted he was very impressed with marching bands. "There's a lot of precision, and this does not come easily. There's a lot of repetition".
"Absolutely not," responded Garner. "You go to band camp, you stand in the sun. You practice marching at the same steady level of gait. It's not easy, Seth."
Watch Jennifer Garner talk about being in a marching band in the video below. And, of course, admire just how incredibly beautiful she is.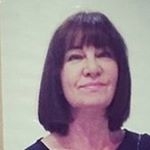 Latest posts by Michelle Topham
(see all)