According to The Hollywood Reporter, Sony Pictures has finally green lit 'Passengers', a big budget sci-fi movie that has been floating around Hollywood for a few years. 'Passengers' will star Jennifer Lawrence and Chris Pratt.
But with a budget of $150 million, 'Passengers' is going to have to bring in some major money to even break even. Particularly as Chris Pratt is being paid $12 million for his involvement, and Jennifer Lawrence will be getting $20 million, plus 30 percent of the profits once the film breaks even. Yikes.
'Passengers' was finally green lit yesterday by Sony Pictures' new motion picture chairman Tom Rothman, but it does sound like it took him a while to come to that conclusion. And he definitely had some misgivings. Even trying to get the budget for 'Passengers' cut to $90 million at one point.
That being said Jennifer Lawrence and Chris Pratt are two of Hollywood's biggest stars at the moment, and could bring in some major money for the film from fans. Whether that will hold true once 'Passengers' is released, however, who knows?
'Passengers' starts filming in September. We'll see how it goes.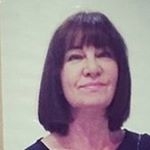 Latest posts by Michelle Topham
(see all)