There's a new 'The Hunger Games: Mockingjay Part 1' trailer out that features Katniss Everdeen (Jennifer Lawrence) returning to a devastated District 12 as part of a plan to get her angry at the Capitol again and to 'fight back'.
The trailer starts out with the voice of Alma Coin (Julianne Moore) saying "She won't be able to handle it. The games destroyed her", followed by Plutarch Heavensbee (Philip Seymour Hoffman) answering "We need to make it personal for her. Let her see what the Capitol did to District 12."
Then Katniss is returned to District 12, where the utter devastation completely hits home and, soon, she's packing and getting ready to restart the fight.
The background music, by the way, is the fabulous new single from New Zealand singer Lorde – 'Yellow Flicker Beat'.
The Hunger Games: Mockingjay Part 1 is set to release on November 21st, with tickets going on sale October 29th.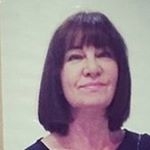 Latest posts by Michelle Topham
(see all)