So this is weird.
Actress Jennifer Lawrence has been making a big deal about "not being able to sing" on half the talk shows she's been on in the last few weeks. But now, a video has just surfaced online of the song 'The Hanging Tree' from the soundtrack of 'The Hunger Games: Mockingjay – Part 1' and, maybe not surprisingly, Jennifer Lawrence can sing. And well.
What's very interesting about 'The Hanging Tree' is it's obvious Jennifer Lawrence can sing, as the song itself is so simple, with nothing covering her voice at all until close to the end of the track, when music and a choir emerge. Until that point, though, it's mostly Jennifer's voice with a light music backing. And she sounds beautiful.
'The Hanging Tree', by the way, is the song Lawrence's character Katniss Everdeen sings to give her troops courage. It will be on the movie's soundtrack, due to be released on November 24th.
Meanwhile, listen to it below. Nice, eh?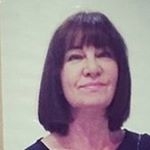 Latest posts by Michelle Topham
(see all)