Jennifer Lawrence Has Two Words For Donald Trump — F*ck You
It's no secret I think Jennifer Lawrence is amazing. Smart, funny, beautiful, has no problem speaking her mind about any issue, could not care less what people think about her and she's an amazing actress. Throw in Lawrence just told Donald Trump "F*ck you" on international TV and, yep, I think I need her to marry me and have my babies.
The subject came up when Lawrence appeared on The Graham Norton Show on Friday night, where Graham asked her if she had met Donald Trump.
Lawrence responded that she had been at an event recently and had attempted to hunt down Trump who, rumor had it, was also there. The reason?
Because Jennifer Lawrence wanted to have a video filmed of herself telling Trump, "F*ck you".
Watch how Lawrence tells it below. As usual, she's awesome.
And don't miss her also telling you on the same show about how she embarrassed herself in front of the Star Wars cast. Because that's typical Jen too.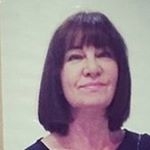 Latest posts by Michelle Topham
(see all)