Whenever you listen to actress Jennifer Lawrence talking, you just know she humiliates herself a lot. Because she's super confident, completely out there and does things without even thinking them through first.
Case in point, a story she told on The Graham Norton Show this week. A story about how Jennifer Lawrence humiliated herself with the Star Wars cast.
Because, according to Jennifer, she made the mistake of assuming the Star Wars cast knew exactly who she was.
"For the first time ever, because in my career I never assume anyone knows who I am, and I saw Harrison Ford and J.J. Abrams, and I was like "Yeah, this is fine, we're all co-workers" so I was like "Be right back guys, I'm just gonna say hello to the Star Wars dudes".
Which, just saying hello might have been okay. The problem was Lawrence walked up to the Star Wars table and started to do a funky dance.
Only to be met with blank stares by the entire Star Wars table.
So how did Lawrence deal with it? Just turned around and walked away. Dying. Absolutely dying.
Watch Jennifer Lawrence talk about humiliating herself in front of the Star Wars cast and crew on Graham Norton below. And then see how that same evening worked out so much better for British comedian Jack Whitehall.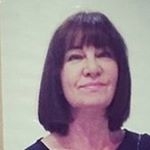 Latest posts by Michelle Topham
(see all)