It's no secret that actress Jennifer Lawrence and comedian, actress and writer Amy Schumer are best friends.
But what was a secret until this week is that, even though both Jennifer and Amy have been nominated for Golden Globe Awards in the same category (Lawrence for Joy and Schumer for Trainwreck), Jennifer Lawrence actually wants Amy Schumer to win.
On Late Night with Seth Meyers this week, when Seth said "You've won this before", Jennifer agreed but then said, "That's not why I want her to win. Her performance was the year. She was the year. She was the 'Avatar'".
She went on to say, "She drew the map. She wrote it out, she put herself on it, and then she showed us the map. Like that was her performance — changed everything. And that's who I would vote for if I was in the FPA (Foreign Press Association)".
Of course when Seth asked her if she thought Amy Schumer was rooting for her (Lawrence), she smiled and said, "No. I think she thinks she should win too".
Watch Jen talk about Amy below. Isn't she fabulous?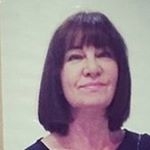 Latest posts by Michelle Topham
(see all)