We all know the celebrity news media is always trying to create news where there isn't it. 'News' like the supposed feud Jennifer Lopez has with Mariah Carey. A feud both women say doesn't exist and Mariah Carey herself commented recently about with the statement "I don't know her".
Of course, the news media still has to keep pushing this non-existent feud (wouldn't it be  nice if, now and again, they actually reported facts instead of gossip with no basis in reality?, with Access Hollywood (well they are a gossip show) asking Jennifer Lopez about the Lopez/Carey fued.
"It's not as big a deal as everybody makes it out to be. I've always been a fan of her music and, you know, I don't really buy into all the nonsense. I'm too blessed, and I have too many amazing things going on to worry about frivolous things like that".
As for what Jennifer Lopez has going on right now? Well, for one thing, she's in the middle of her 'All I Have' Las Vegas residency, which is getting rave reviews and keeping her very busy indeed.
Gossip about a Jennifer Lopez/Mariah Carey feud? She couldn't care less.
After all, it's just yet more abuse thrown at Jennifer Lopez by the news media and, frankly, she's over it.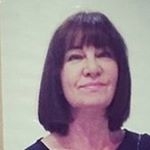 Latest posts by Michelle Topham
(see all)