No matter when you see Jennifer Lopez, whether it's singing and dancing on TV, or in photos out and about doing her grocery shopping, she doesn't look anywhere near her age. (She's 44, by the way).
But incredible Instagram photos she uploaded a couple of days ago have her looking even younger than she usually does. So young in fact, in these Instagram photos Jennifer Lopez doesn't have a wrinkle on her face.
Weirdly too, while some celebrities definitely look like they've had some 'work' done, JLo doesn't appear to have had — at all. In fact, her face just looks like a very fresh 25-year-old's would look.
Good genes? The best moisturizer? A happy life? Who knows, but it suits her.
You'll find more of these Jennifer Lopez doesn't look a day over 25 photographs on her Instagram page.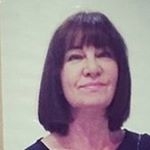 Latest posts by Michelle Topham
(see all)