Good news for American Idol fans.  According to Fox, all three judges, Jennifer Lopez, Keith Urban and Harry Connick Jr will be returning for season 14 so there won't be any need for new judges. Awesome news, as this group work really well together and have such great chemistry. Host Ryan Seacrest will also be back.
But, even though the three judges will remain on Idol 14, there are definitely some changes in the air. Fox is mulling with the idea of having the show just on one night a week, but having that be a two-hour episode. No absolute decisions have been made as yet, but they're saying it's very likely.
I'm guessing advertisers have a lot to do with this decision, as audience numbers have started to fall for the two-night a week format. Let's face it, people are busy and aren't always able to set time aside twice a week, even if American Idol is their favorite show. Once a week for two hours? Why not.
Meanwhile, Jennifer Lopez, Keith Urban and Harry Connick Jr will be back on American Idol 14 and, for that, I'm grateful. I've enjoyed the show even more ever since this trio got together as, even though they do critique the acts quite honestly, they're still respectful and kind when they do it.
Finally, don't forget Caleb Johnson's awesome performance of Aerosmith's 'Dream On' from last season. You can watch it in the video below. Now let's look forward to Season 14 and more amazing acts.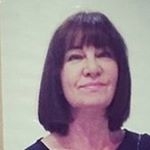 Latest posts by Michelle Topham
(see all)